the vibrant fire of my boiler is maintained permanently, it is necessary. And, I like that. Constitution: liveliness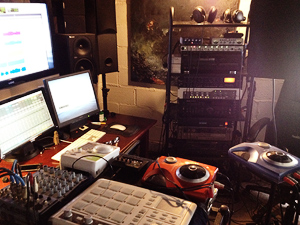 Sometimes an acoustic guitar and voice are the right choice. Sometimes drums, bass, 3 guitars, synth, samples, and 3 vocal tracks bring out the best qualities of a song. Sound is mighty, the combination of sounds is striking, and finding the right balance is majestic! Or it can be. We love producing music, the recording process, the vibe of the room, capturing the essence of a song, then listening and tweaking knobs, making it vibrant!
We've recorded and produced some 20 albums at Titicacaman Studio these past 14 years and have more on the way. Please take a look and listen to the Titicacaman Records catalog to get a taste. Currently in production, new music by: Nicey Nice World and Son of Radul.
Let us record and produce you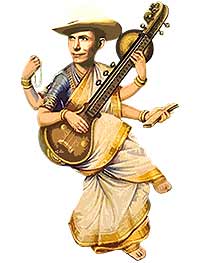 Titicacaman Studio is small but very intimate, casual like the beach neighborhood it is in, with warm, homy acoustics, and a good stock of professional gear and instruments, we're well set up to record/produce solo artists and small bands (4 piece max). We thoroughly enjoy the process of working with artists, hearing them talk about their music, listening to their sound, trying to bring out their best qualities and hopefully take their music to a new level. We also enjoy being a sort of, back up band for solo acoustic artists, we are versed on all instruments and, what we can't play, we can emulate.
We offer special rates for young artists and/or those impoverished by their artistic pursuits, we've been there and care about the music, so get in touch, we're in the Encinitas area.
---
Audio Recording & Editing
---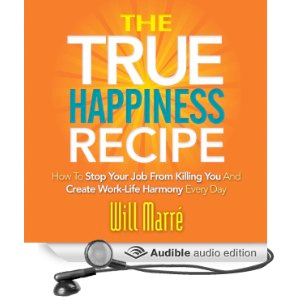 We have a lot of experience recording and editing
voice overs
. We've recorded a long list of training courses for Honda, Audi, Buick and VW, as well as recorded and edited a variety of webinars and a full length audio book for
Will Marré
and
Thought Rocket
, titled
The True Happiness Recipe
narrated by
Michael Johnson
and Will Marré available in
amazon.com
. Click on the audio player below to hear a sample of it.
We've also done a lot of field recording or,
phonography
work, have a nice collection of sounds from around the world, and a large collection of sound effects and music beds, add to that an affinity for sound and all its complexities, and we have everything needed for sound design.
We are well set up to record and edit voice over talent, as well as designing sound for video or film, please get in touch if we can help with your audio needs.
---

CONTACT TITICACAMAN Studio Services: EMAIL | PHONE: 760.944.3321