Titicacaman Records CAT#11
---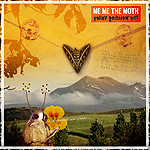 The Weirding Valley
by Me Me the Moth (2008-2013)
BUY : amazon | iTunes | CD Baby | bandcamp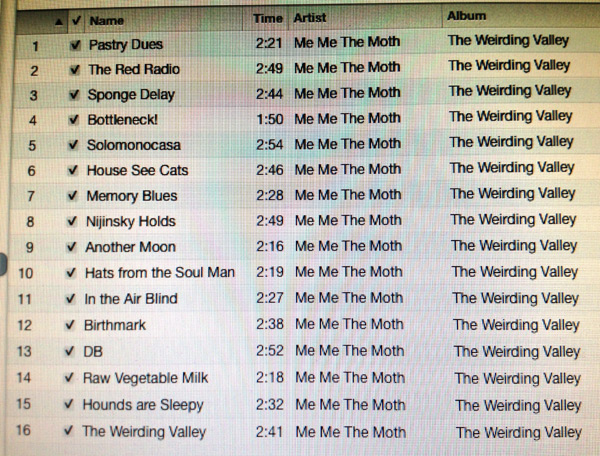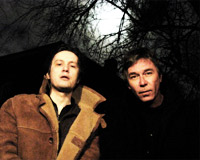 Marcelo Radulovich and Neil Carlill formed Me Me the Moth in 2008. Living on opposite coasts of the United States necessitated a long distance strategy to writing and recording their debut album. Over the next few years the album was put together amid separate recording sessions epic file sharing and occasional get togethers for drinks, food and rehearsals.
The Weirding Valley is two voices constantly nudging each other from dark abstraction into wicked humor. Made in America with roots in Chile and England, The Weirding Valley is pop/weird/indie./folk/rock/avant-garde, cross cultural and symmetrically placed to delight and confuse the discerning listener.
DB

The Weirding Valley features 16 songs constructed via the internet. With Neil in Salem, MA, and Marcelo in Cardiff, CA, the process involved exchanging sound files, which were then pieced together at Radulovich's home studio.
CREDITS
---
All songs by Marcelo Radulovich and Neil Carlill
Neil Carlill: voice, guitar, ukelele, piano, bass, samples
Marcelo Radulovich: voice, guitar, synths, bass, drums, drum machine, percussion, samples
Recorded/produced/designed by Marcelo Radulovich at Titicacaman Studio, 2008-2013
---
The Weirding Valley is dedicated to Jamal River aka King Toad
---
---
---


CONTACT TITICACAMAN Studio Services: EMAIL | PHONE: 760.944.3321